Back to List
Acclaim
Alberto Reyes at Cadogan Hall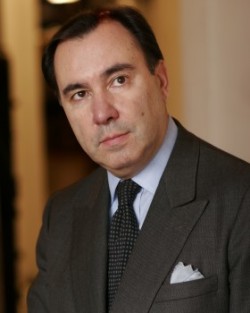 When one attends a piano recital, the programme of which comprises five distinct masterpieces from the 19th century by three great composers, each performance of which was on the highest interpretative and technical level - as on this occasion - the critic is left with few options.
My task of reporting on this concert is, on the one hand, an easy one, but on the other, I cannot just say everything was fine and leave it at that, for each of these pieces demands different artistry from the performer, here Alberto Reyes. In the César Franck, the work of this consistently problematic composer - whose keyboard writing is as technically challenging as that of Liszt but which is always placed at the service of a less widely-spread creative imagination - might be more easily understood as being the first of what are effectively two piano sonatas (the other being the Prelude, Aria et Final. Opus 23). The challenges are structural rather than emotional, and in this particular it was impossible to fault Reyes: he revealed the composer's occasionally elusive deliberation through a command of the large-scale integration of structure which was indeed profound, the more so when allied to a comprehensive technique that, frankly, has everything: warmth and depth of tone, clarity and superb colour range, precision and range of dynamics from the fullest sound to the most finely-balanced nuance - all subsumed in a reading of compelling artistry.
If the Franck was deeply impressive, the Schumann was perhaps even more so, and responded perfectly to Reyes's musical feeling, which is surely a manifestation of his wonderful instinct which delivered a superlative performance, fully revealing Schumann's love of shifting contrasts.
The Chopin second half was just as good, especially the F minor Ballade, which is difficult to bring off because parts of it can seem trivial, but Reyes revealed the totality of this and indeed of all three pieces with remarkable skill and imagination, full of exquisite poetry and thrilling virtuosity wholly placed at the service of the composer.
At the close, Reyes resisted the hoped-for encore, leaving us to ponder over the artistry of this most intelligent musician, whose intensity of perception never over-rides his inherent sensitivity, so natural and dignified - qualities which are so rarely encountered these days.
—
Robert Matthew-Walker (Editor, Musical Opinion Quarterly),
Classical Source